Debra's Paper Camp 101
MASTERCLASS: Let's Build Your Family's
Creative Muscles, TOGETHER!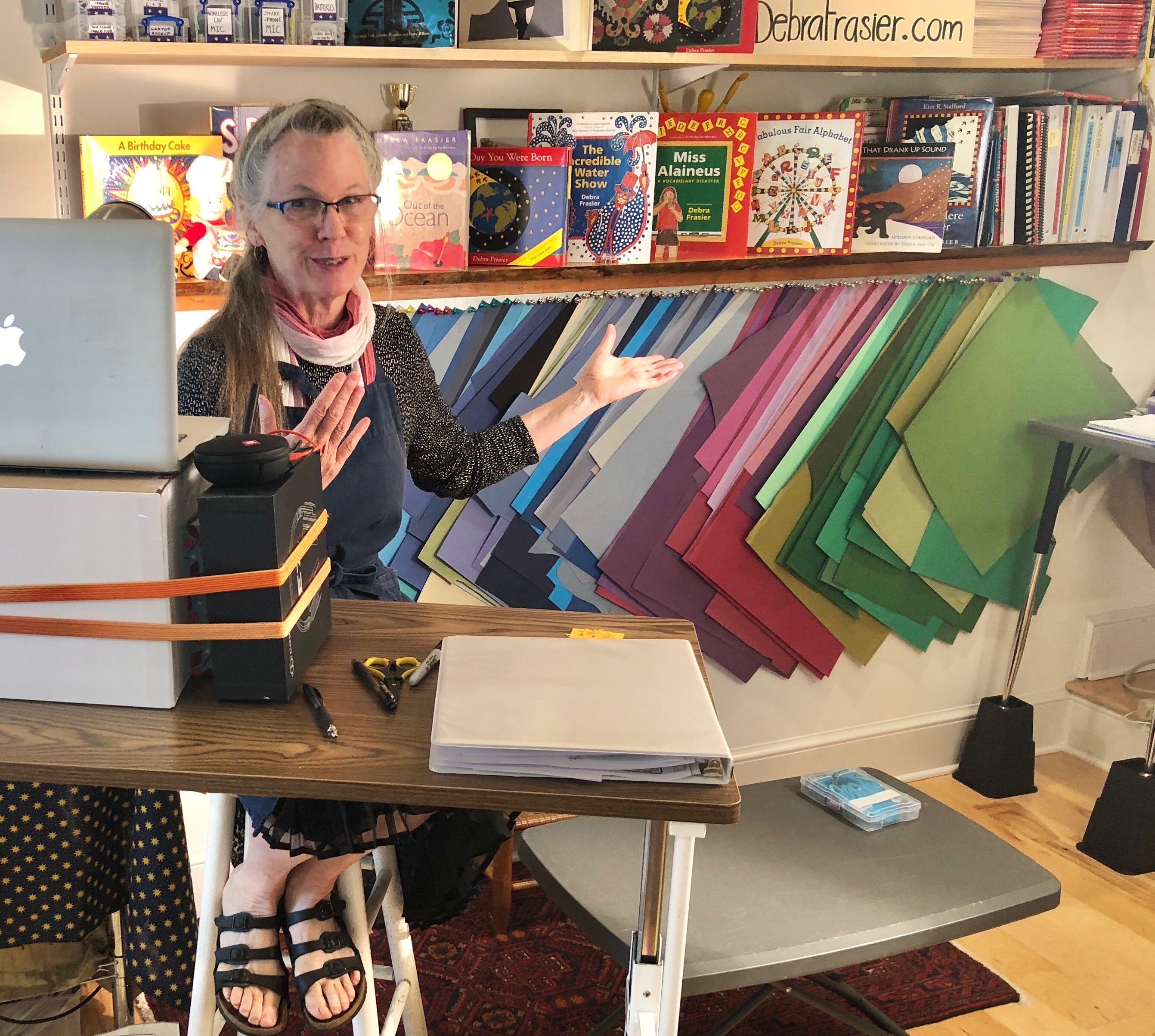 I'm the author & illustrator, Debra Frasier. I have made award-winning picture books out of SCISSORS, PAPER & GLUE. Along the way I've learned techniques and tricks to keep my Creative Muscles strong!


At Paper Camp I am going to share all my secrets WITH YOU—and you will see your Creative Muscles strengthen right before your eyes.


PAPER CAMP
is part
PAPER PLAYGROUND
and part
CREATIVITY GYM.


We will be PLAY/WORKING
with
SCISSORS,
PAPER,
and GLUE.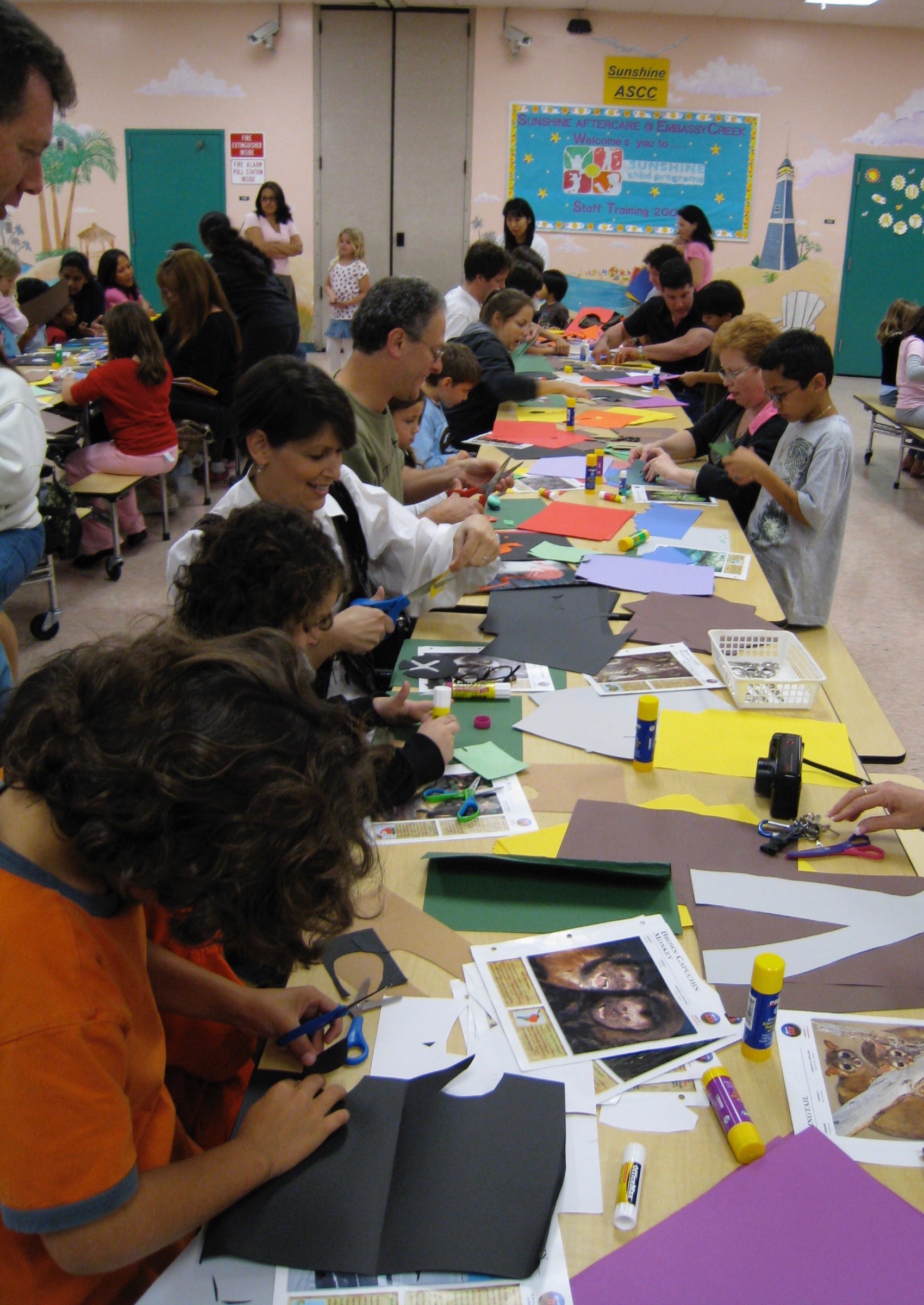 Here's what I mean: WATCH THE FLEXIBILITY, INVENTIVENESS & FUN HERE!
THESE FAMILIES ARE PARTICIPATING IN MY "SCISSORS/PAPER/GLUE" FAMILY NIGHTS ACROSS THE USA.
Turn the sound up, don't miss the first ten seconds!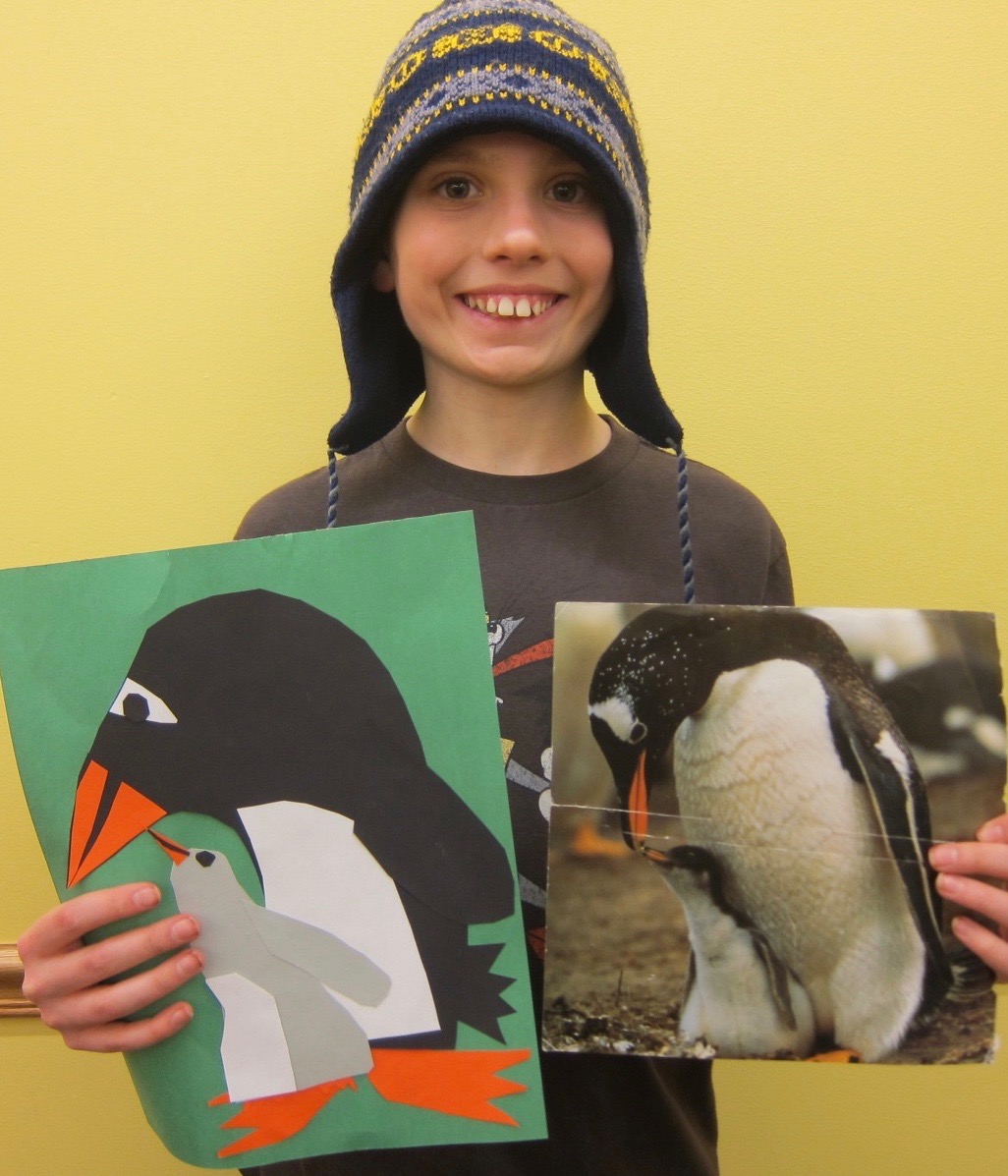 WHO COMES TO
PAPER CAMP?
ALL AGES. Mom. Dad. Sister. Brother. Grandmother. Grandfather. Anyone you can rustle up. Have them around the table or gather them on Zoom.
WHY COME TO PAPER CAMP?
(For the Art. The Fun. The Accompaniment. The Joy. The Practice. The Play. The Color. The Learning. The Making. And also...)


...BECAUSE
"FEAR OF STARTING"
IS A THING NOW.
Adults. Kids. Everyone is feeling the pressures. Taking risks, even little ones, is getting harder.
Feeling the JOY
of creating and the
PRIDE of making something
is more elusive.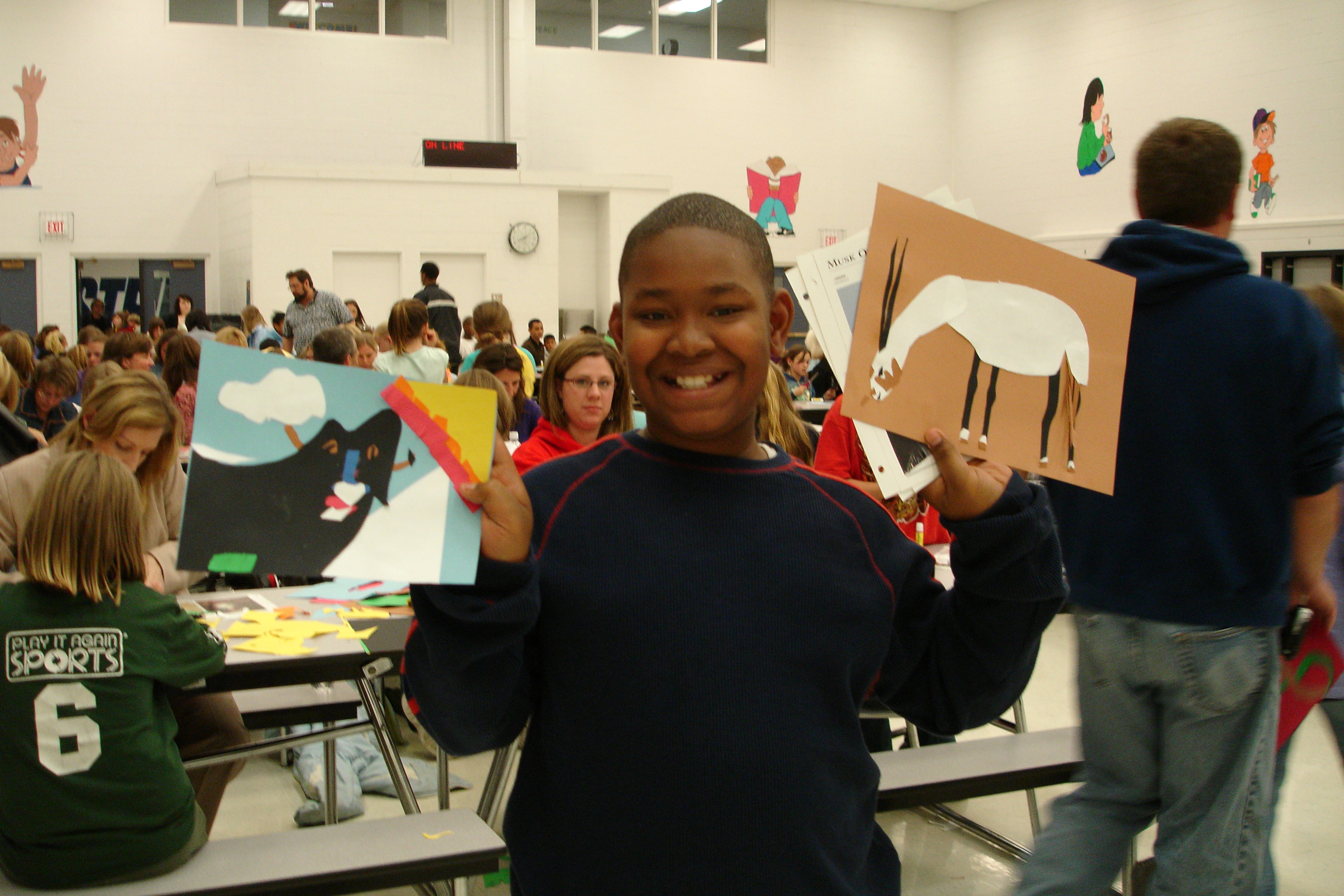 Important:
PAPER CAMP 
IS A 
MAKE-A-LOT-OF-
TRIES
ZONE!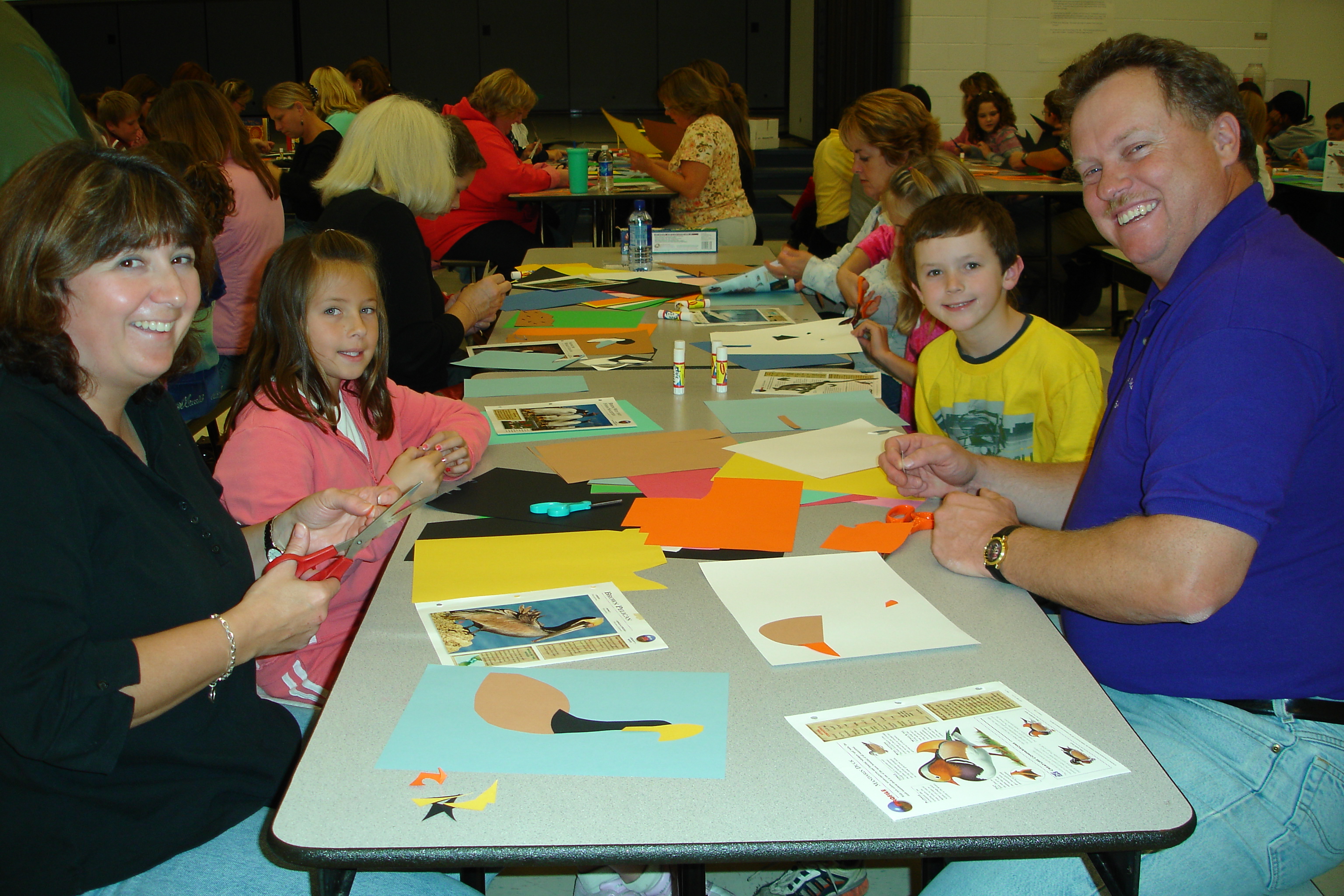 We learned to walk because we fell A MILLION TIMES!
(THOSE WERE NOT
A MILLION MISTAKES!
THOSE WERE A MILLION TRIES.)


We learned to write the alphabet because we scribbled
A MILLION TIMES!
(THOSE WERE NOT
A MILLION MISTAKES,
THOSE WERE A MILLION TRIES.)
AND REMEMBER HOW IT WASN'T LIKE WORK—IT WAS A LOT OF
PLAYING AROUND.
IF "FEAR OF STARTING"
HAD STOPPED US FROM TRYING,
WE MIGHT STILL BE CRAWLING
AROUND THE LIVING ROOM—


—TRUSTING, (not JUDGING) our TRIES
is how our creative muscles gain strength.
In PAPER CAMP 101 we are going to learn to value
EFFORT over OUTCOME.
In PAPER CAMP 101 we aim to build a
CULTURE of EXPERIMENTING.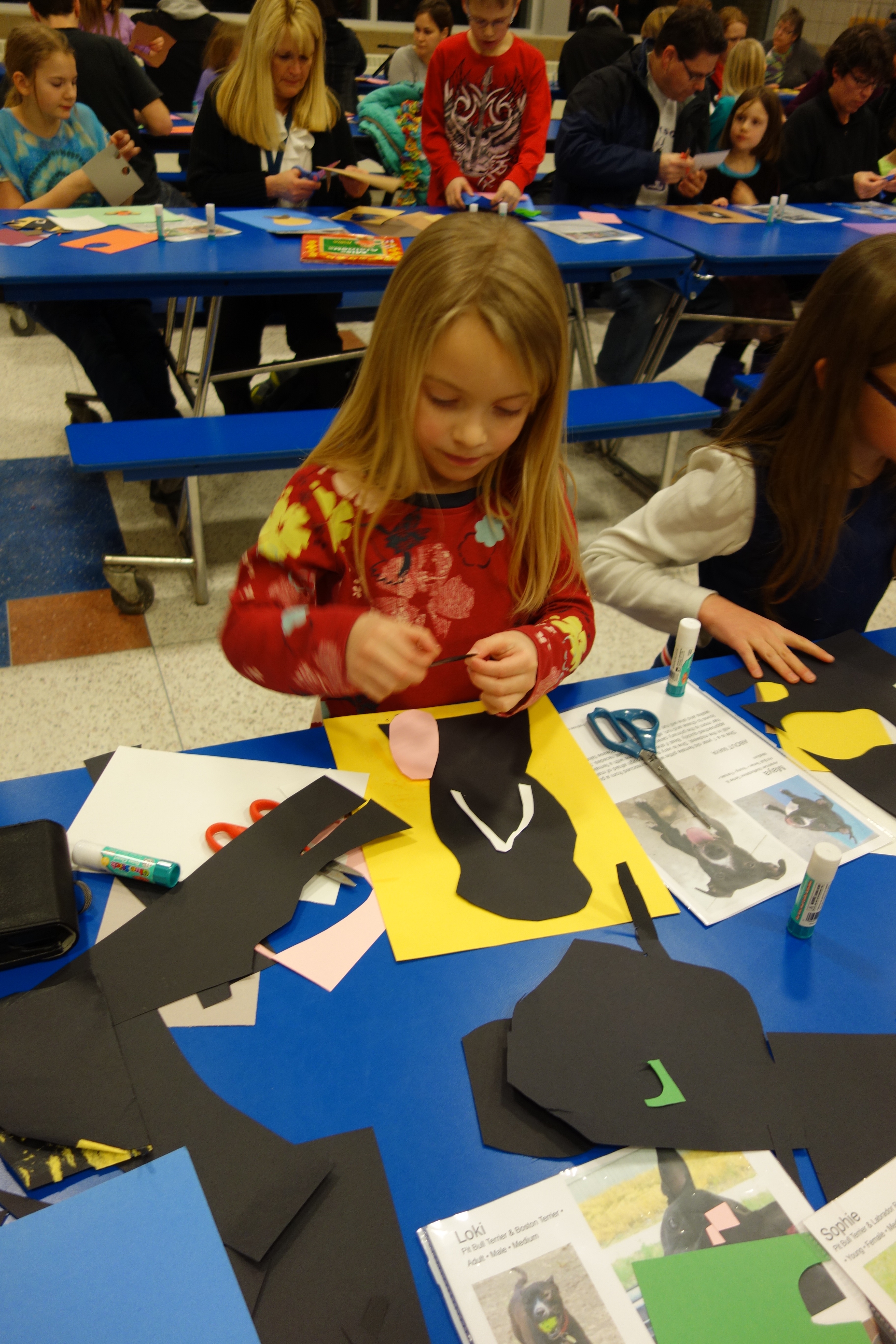 Unlike drawing or painting,
PAPER
can be moved around easily so
we can have
A MILLION TRIES very easily
.
We PRACTICE starting from zero
again and again, getting progressively comfortable with the unknown.


This has
parallels
in all parts of life
.
Fears melt when you know there are a lot of options within limits. We simply
get more comfortable with starting
.


Even DADS RELAX.


And SCISSORS get easier to use as
we gain spatial skills
that transfer to everything from athletics to engineering.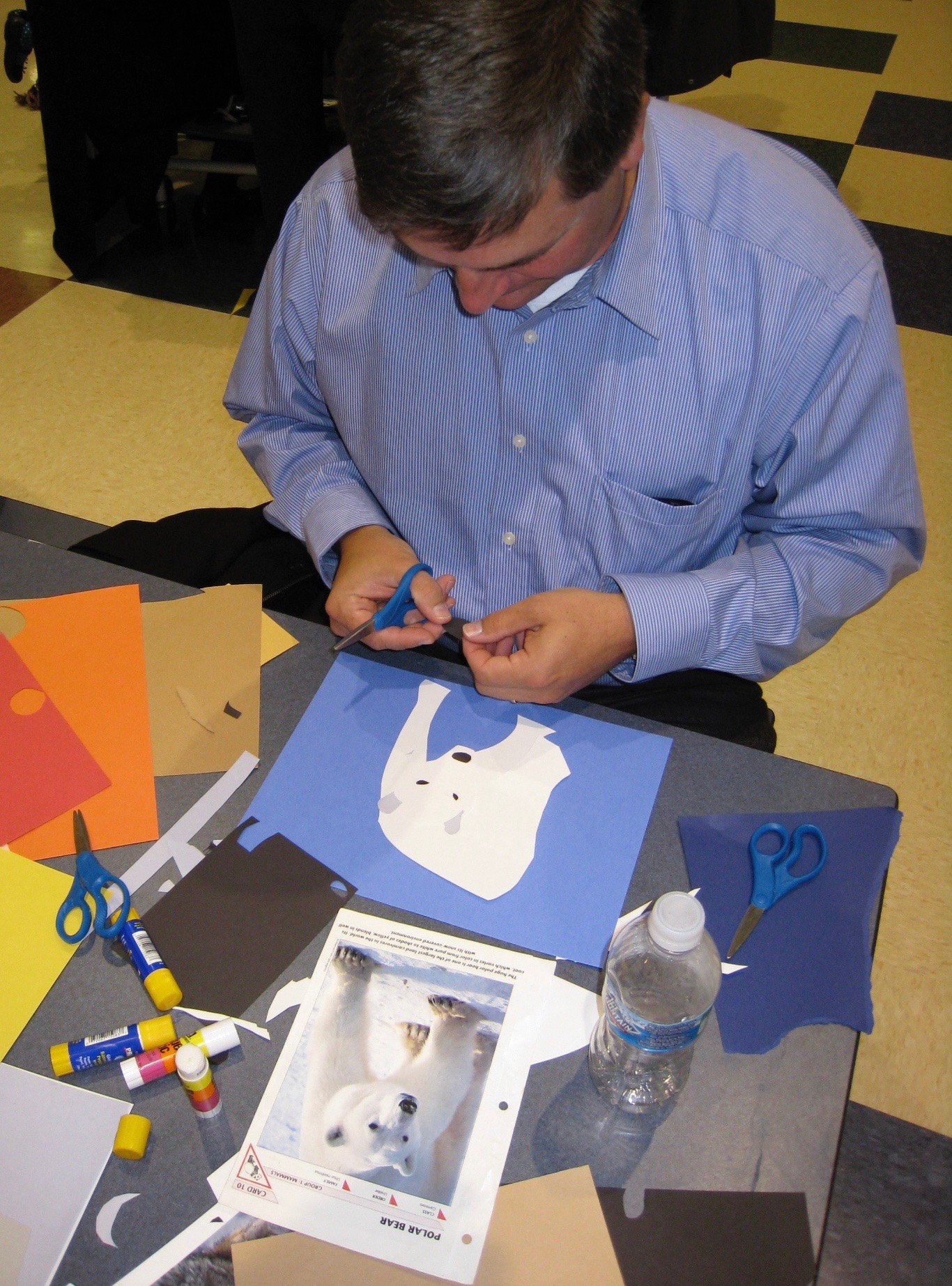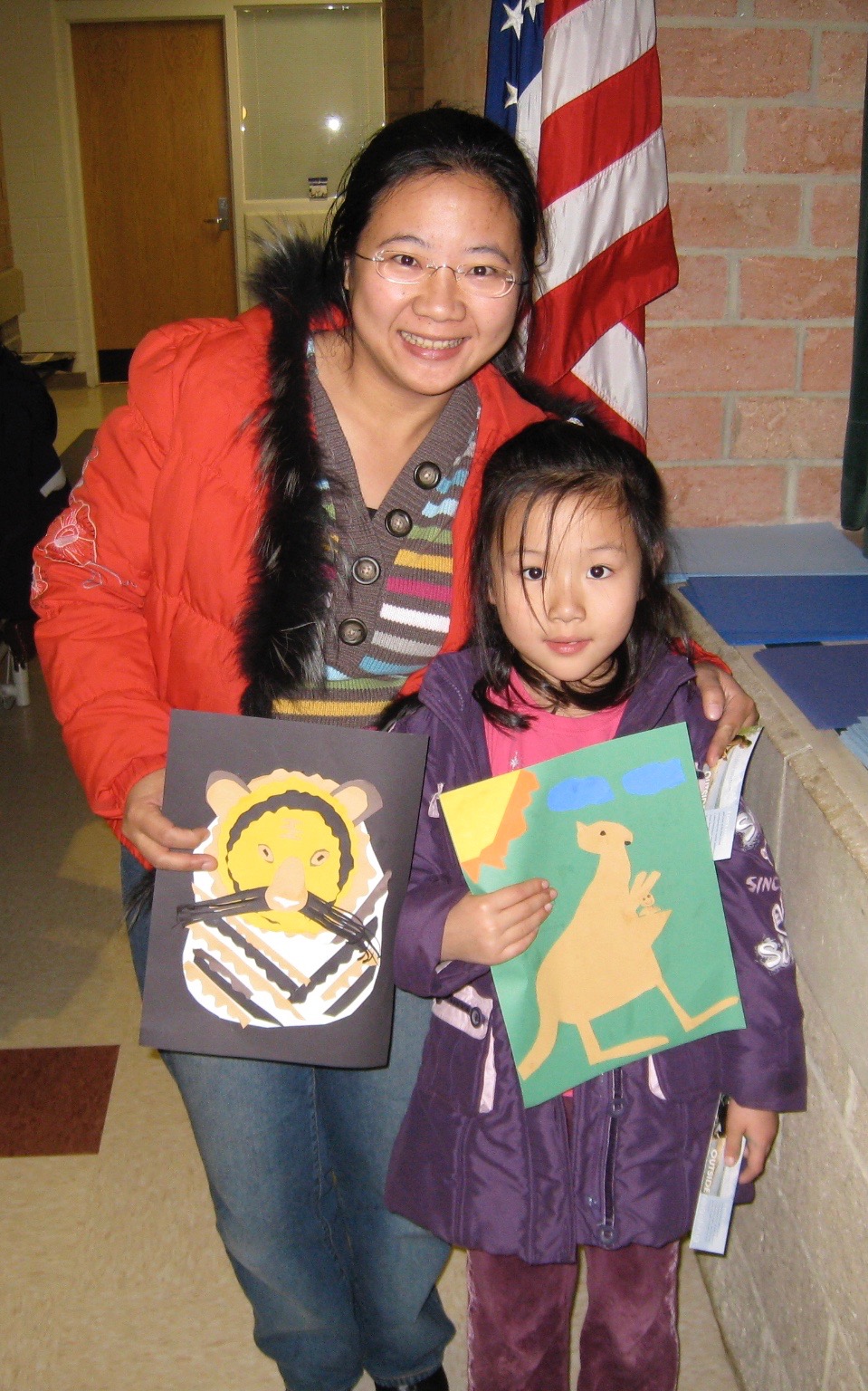 Cutting paper
does NOT
require drawing!
In fact, I ask you to lock away your pencils during our sessions.


You can cut MUCH MORE THAN YOU CAN DRAW!
Trust me on this—
I have worked with THOUSANDS of people of all ages.
CREATIVE SKILLS & MINDSETS


In all our classes we make things but woven into the experience is
a way to think about what we do:
A "mindset".
Dr. Carol Dweck's book,
MINDSET
, has had a deep impact on my teaching and I highly recommend it for teens, parents, and teachers.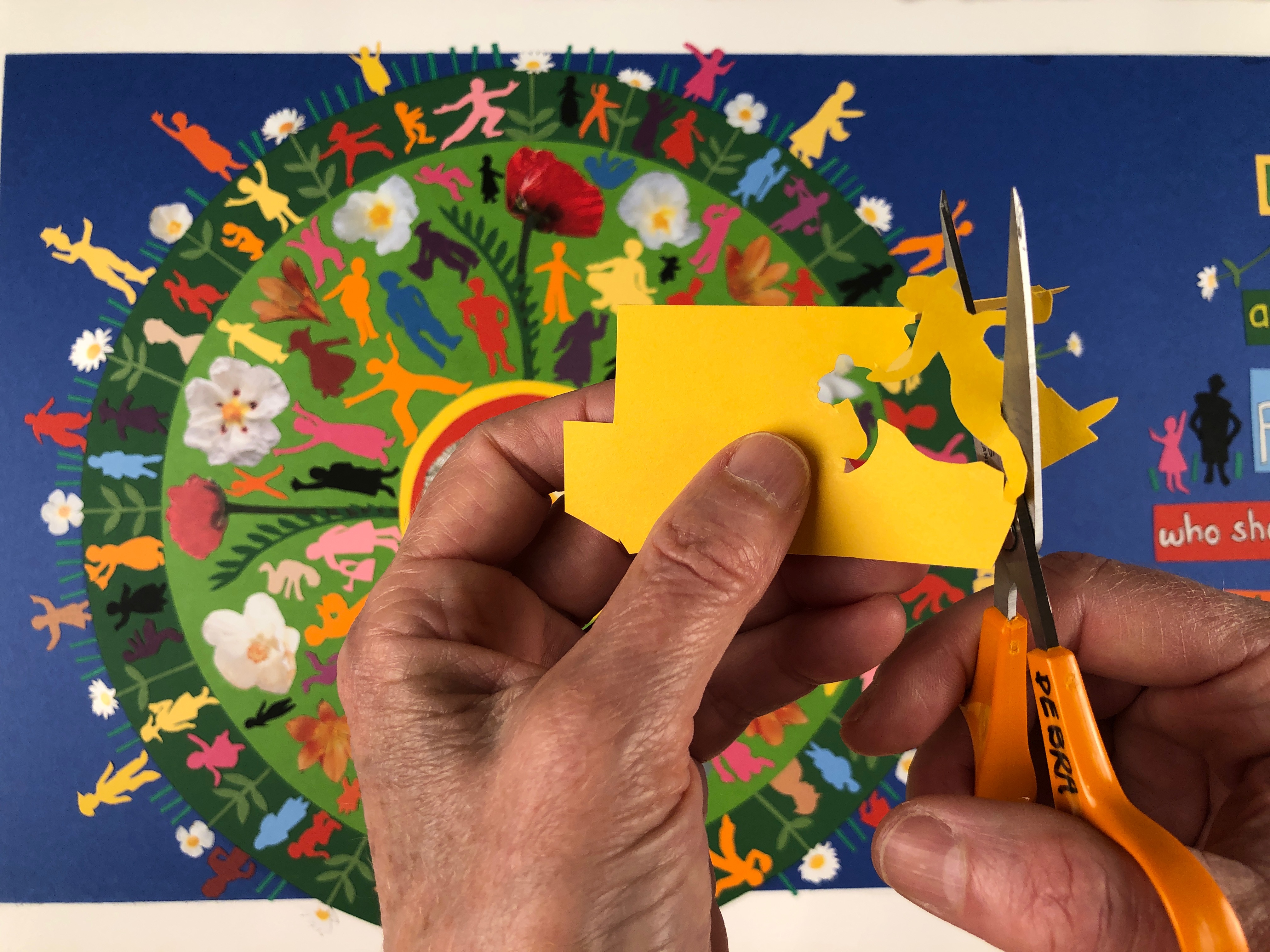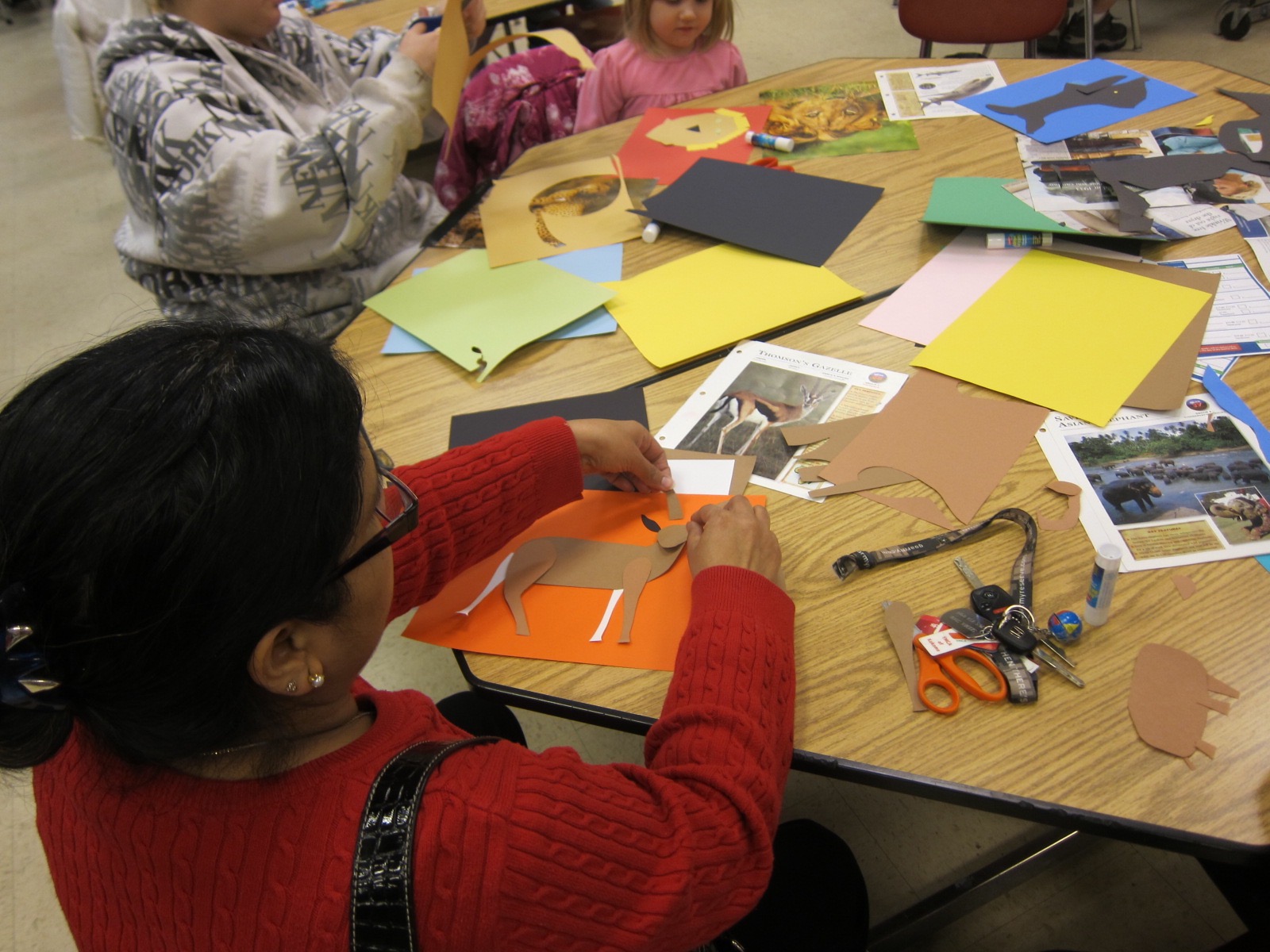 If you want to have fun with your kids while building creative skills that will last a lifetime, join me in
Paper Camp 101: Masterclass
.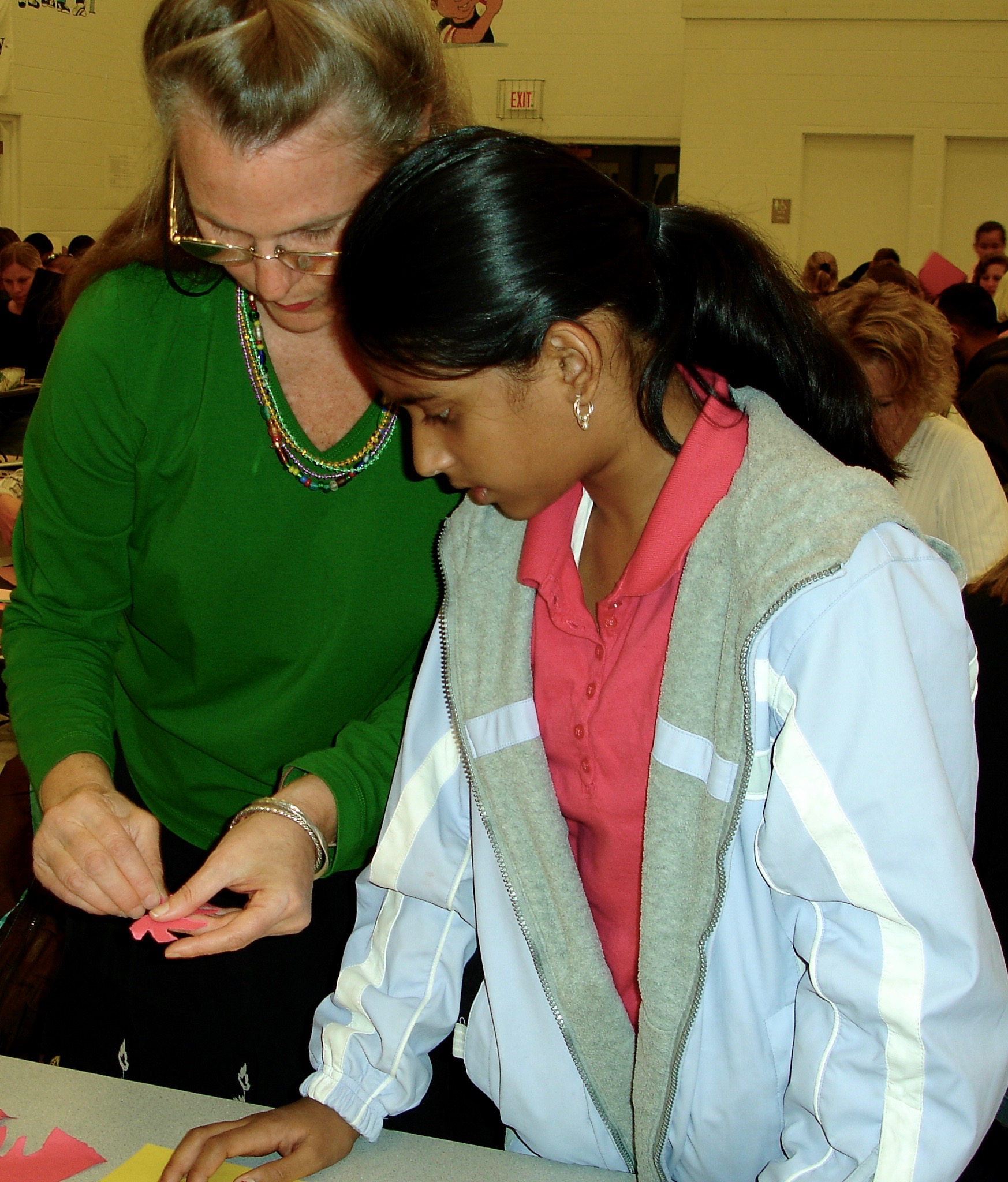 If your kids are in need of
creative stimulus
and accompaniment,
come join me in a class in
Paper Camp 101: MASTERCLASS
.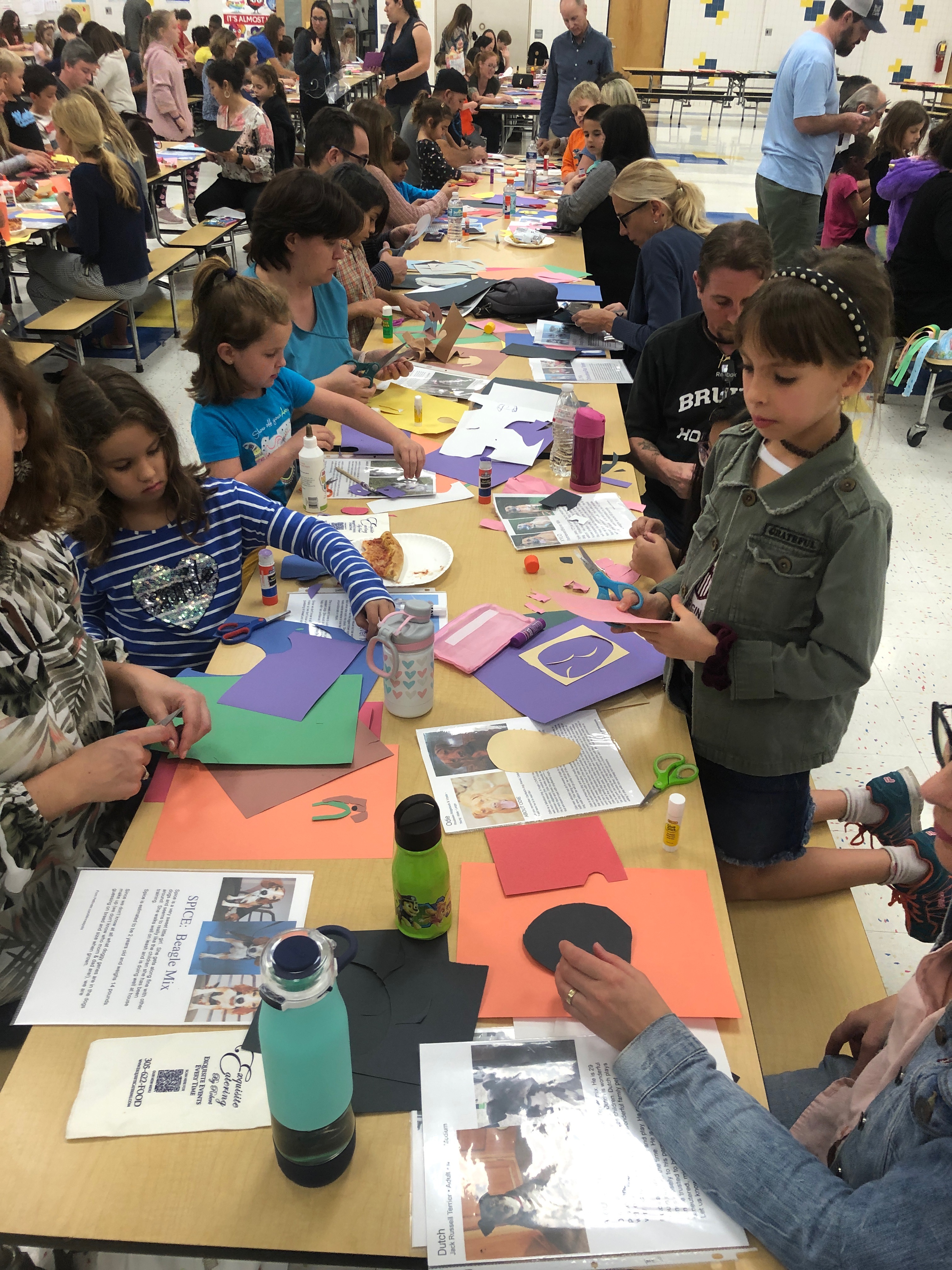 If you sense that a child in your care is beginning to feel
pressures that limit their
creative potential, let's try
Paper Camp 101:
MASTERCLASS
, together.


DEBRA'S PAPER CAMP.
A PLACE TO BUILD


CREATIVE CONFIDENCE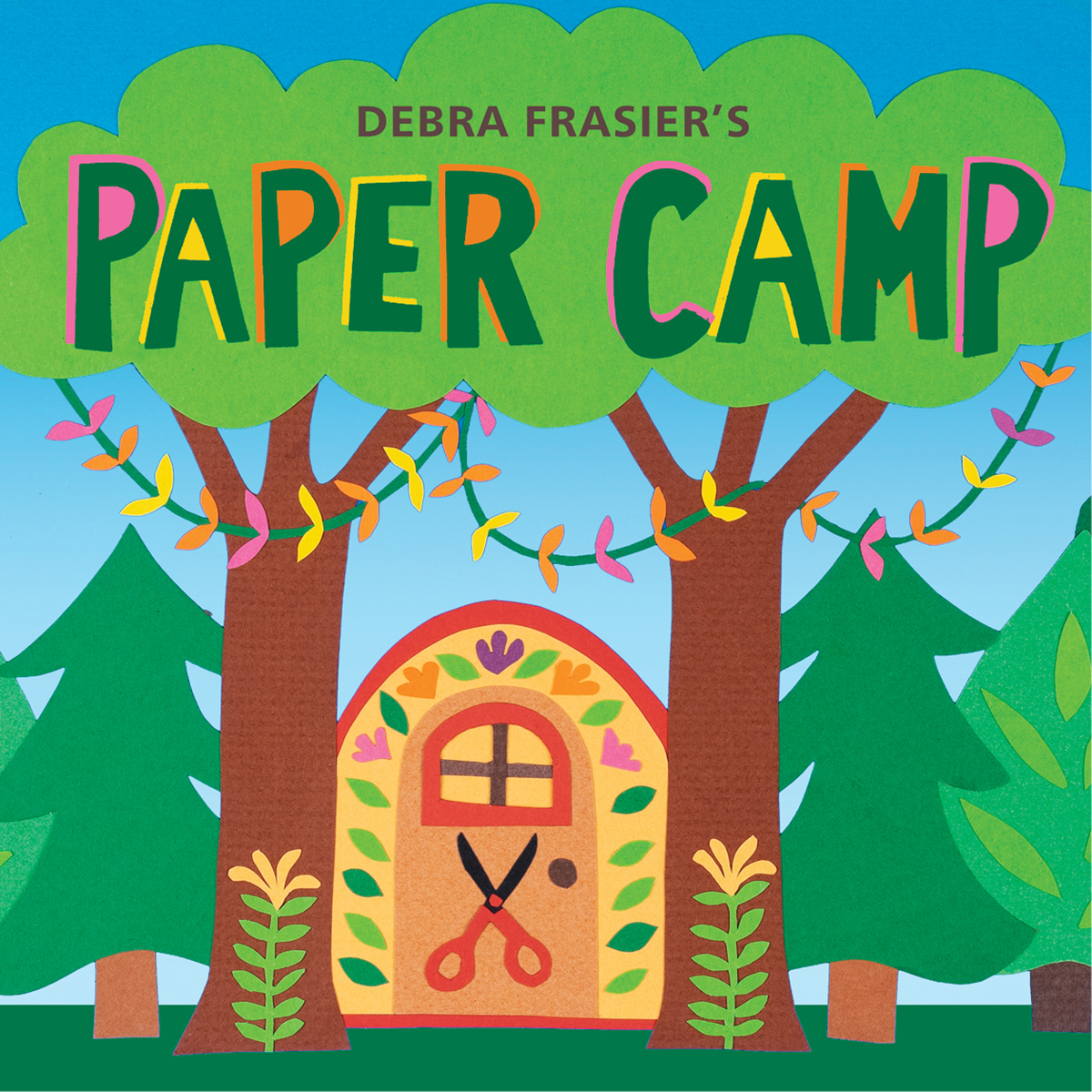 DEBRA'S PAPER CAMP!
Enough words! This short video shows the results better than anything I could say!
Turn the sound up, don't miss the first ten seconds!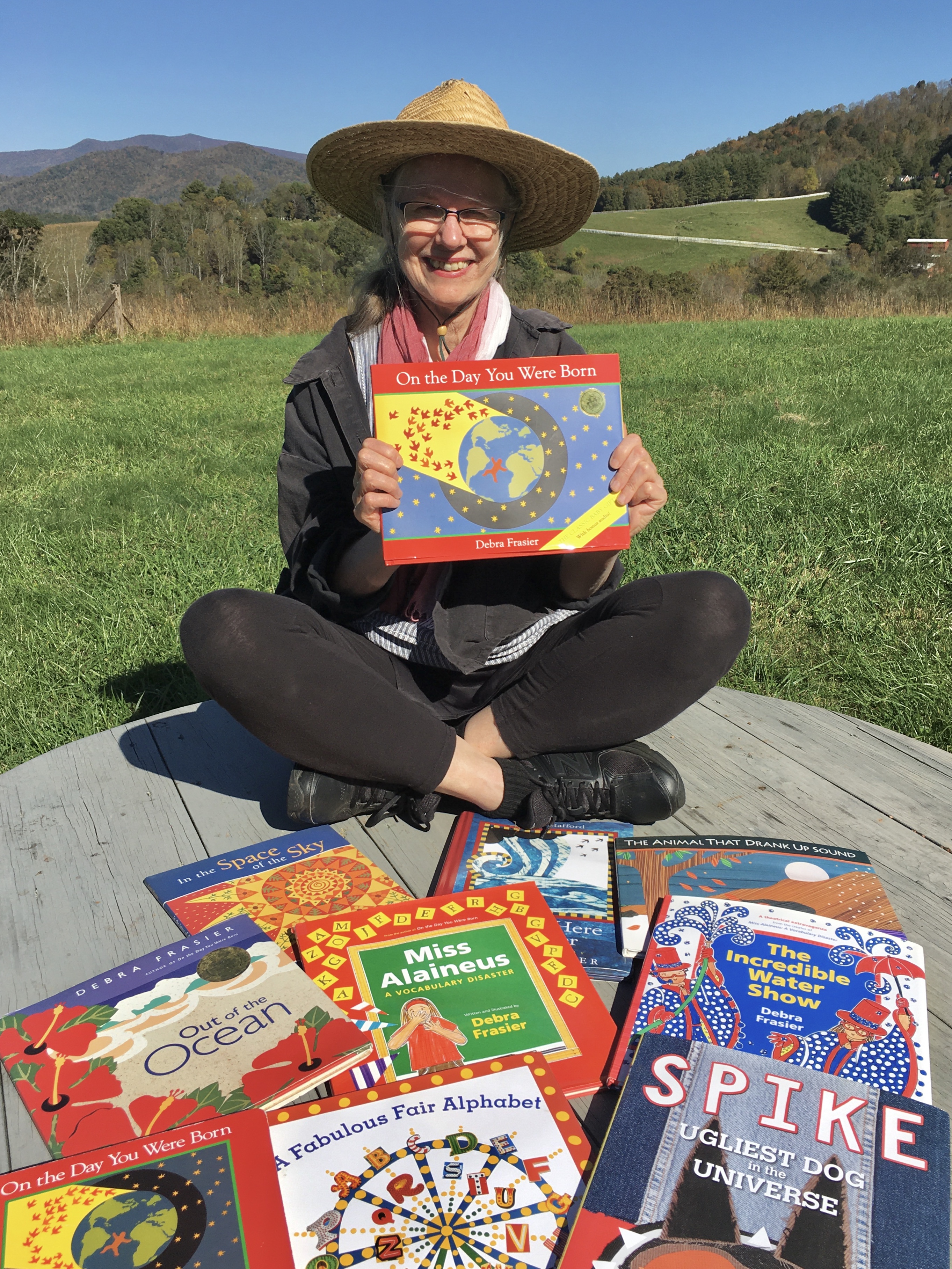 WHO IS DEBRA?


Debra Frasier's first picture book,
On the Day You Were Born
became an instant classic. Winner of the 1991 Parents Choice Gold Award, this book continues to welcome children around the world to Planet Earth. Debra's subsequent books have won numerous awards, been celebrated by Oprah, and her book,
Miss Alaineus
(miscellaneous!),
A Vocabulary Disaster
, annually inspires thousands of kids to dress up as words for memorable Vocabulary Parades in schools nationwide. Each of her picture books are illustrated with these three things:

SCISSORS, PAPER & GLUE!
Thousands of Cut-Paper Students!
"How fantastic you were! We were blown away by your wonderful presentation. As soon as we left the session the kids all wanted to make straight lines on paper and cut out shapes. You were so entertaining and engaging with the kids and we ALL really enjoyed it. Thank you for a wonderful day!
You are truly inspirational."
—Third grade teacher,Fall, 2020, Baton Rouge, LA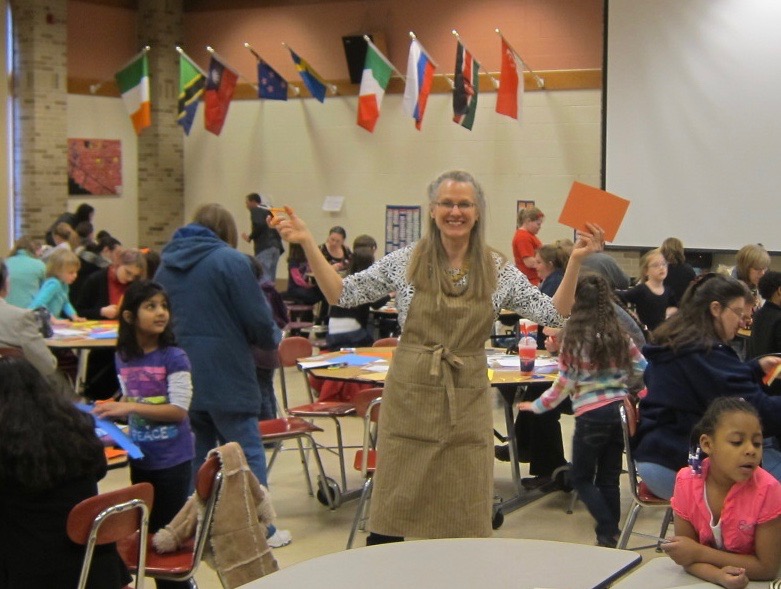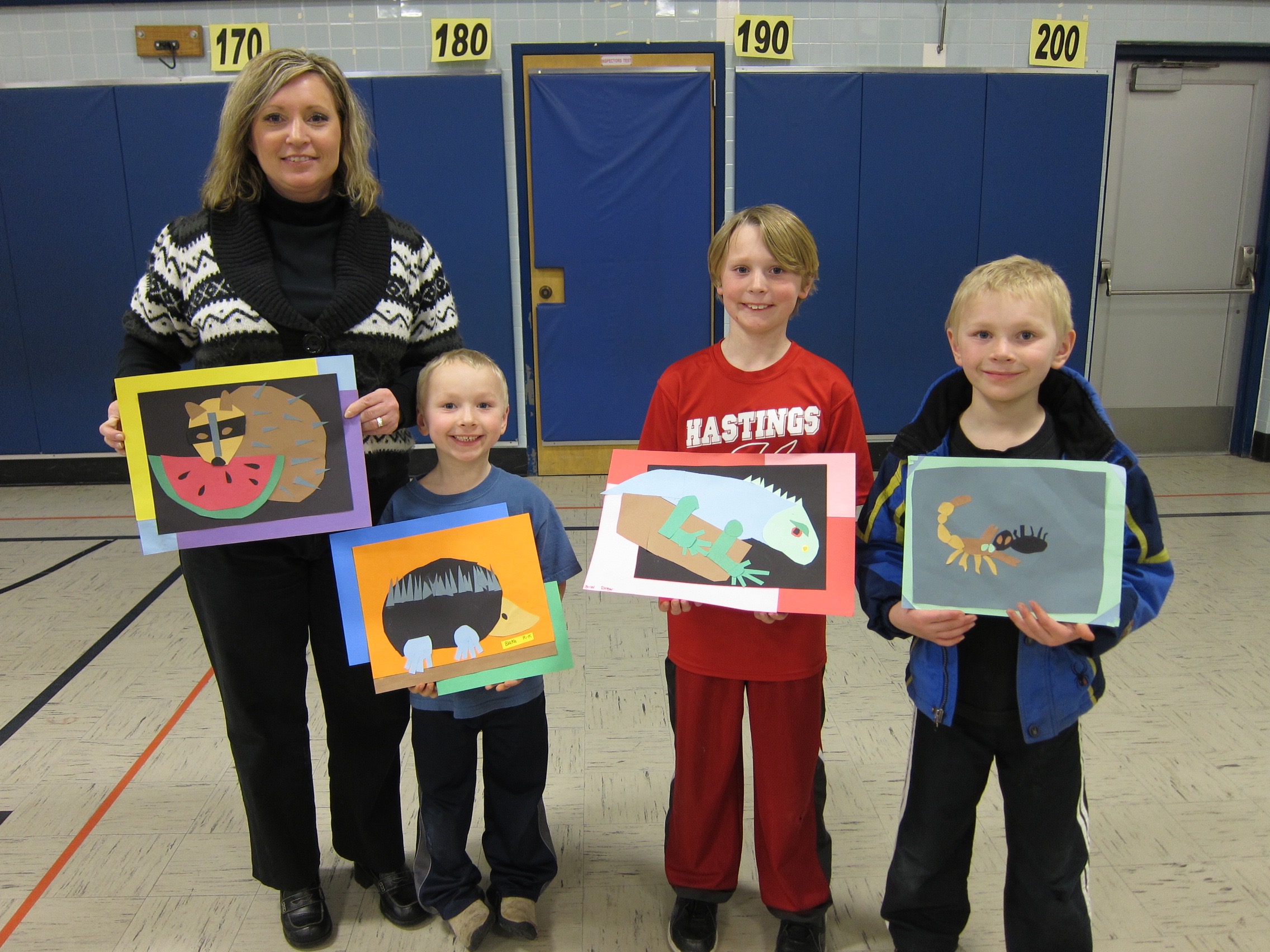 EVERYONE IS DIFFERENT!
It is important to note the following major difference with PAPER CAMP classes as compared to other online art classes: This is NOT a: "Now let's all make a lizard" class! We will not be trying to match an image or identical outcome that I am modeling! I offer clear guidelines to our projects and then we each go in the direction we want. (And this is why we can be an ALL AGES classroom.) This is how we build that
creative muscle
I was talking about!
"Debra is just like her books, genuine, warm, and true."
—T. Hamilton, Master Teacher, Tennessee
"Also, I just wanted to mention how inspiring you were to me personally. I know the kids had a great time, but I was surprised that I myself was so touched by your presentation as well…I believe listening to you speak nudged me toward myself abit, perhaps just enough to force my hand, literally."
—Teacher, school visit follow-up note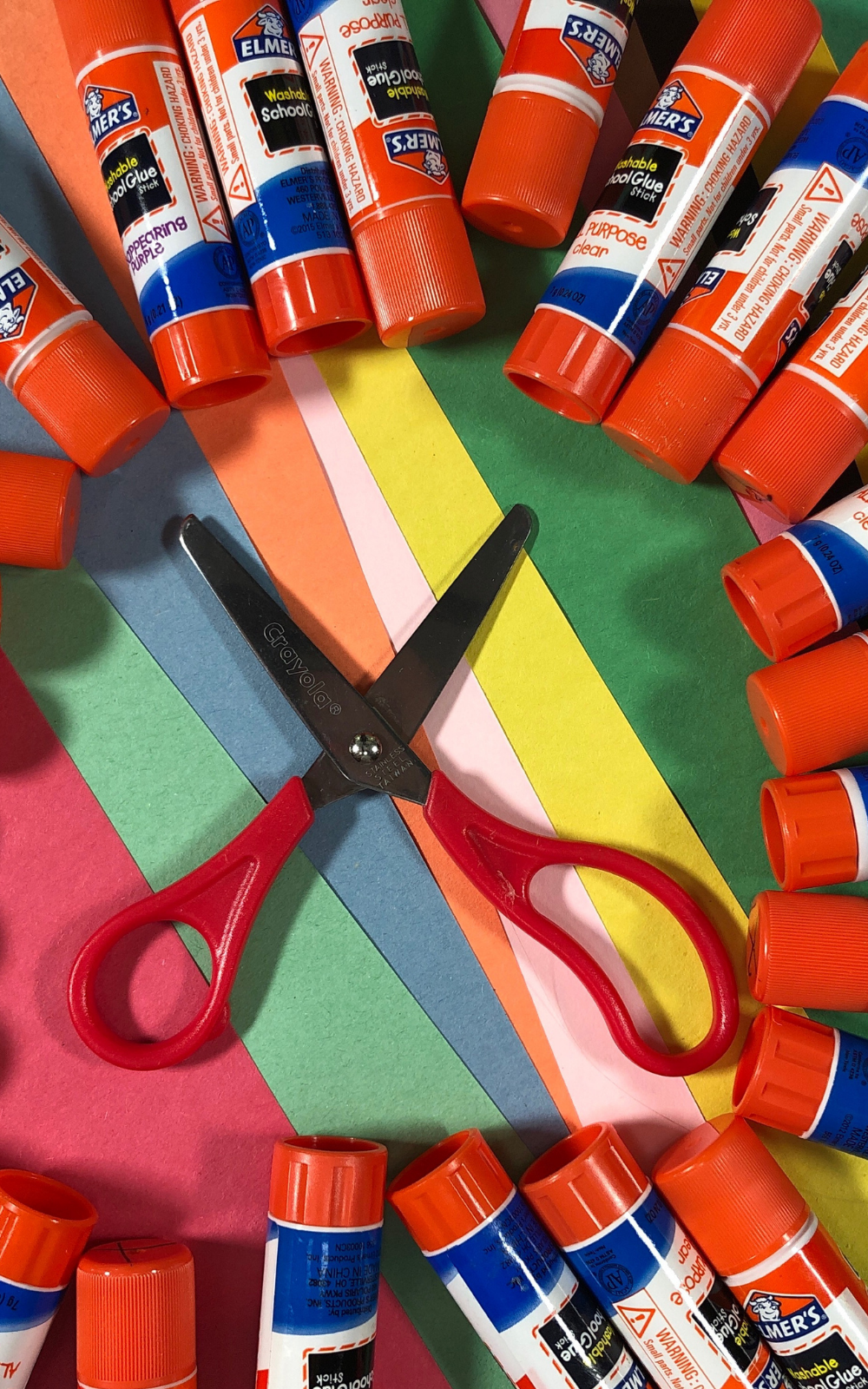 SIMPLE SUPPLIES
YOU WILL NEED TO BRING
TO PAPER CAMP:
Scissors: Make age appropriate choices (blunt scissors for our youngest participants, sharper with rising age and skill level.) *See NOTE below
Paper: Variety pack construction paper packages are found at any store offering basic art and school supplies. My favorite heavier weight construction paper is ordered online from Mister Art, and this is covered in the Tips and Resourses PDF.
Glue: Glue stick is the easiest adhesive to use, but not the least expensive. Liquid glue, like Elmer's in a fine tip bottle, is less expensive and gives great coverage but is trickier to use. Have both available and I will show techniques for each.
Other optional supplies: File folders for paper scrap storage, box or basket for uncut paper storage, trays for working on, newspaper for table covering, old mail-order catelogs for glue protection pages.
Trash can! Dust pan! Broom!
*NOTE: We will cover common sense scissor safety in the lessons but you will be responsible for your own participants' safety.
GETTING READY FOR YOUR ARRIVAL!
SOON you can push open the PAPER CAMP door! Meanwhile, I am busy with preparations for your arrival—gathering papers, glues, scissors, videos, samples, stories, music, and weaving it all into a series of sessions that will strengthen our creative muscles, together.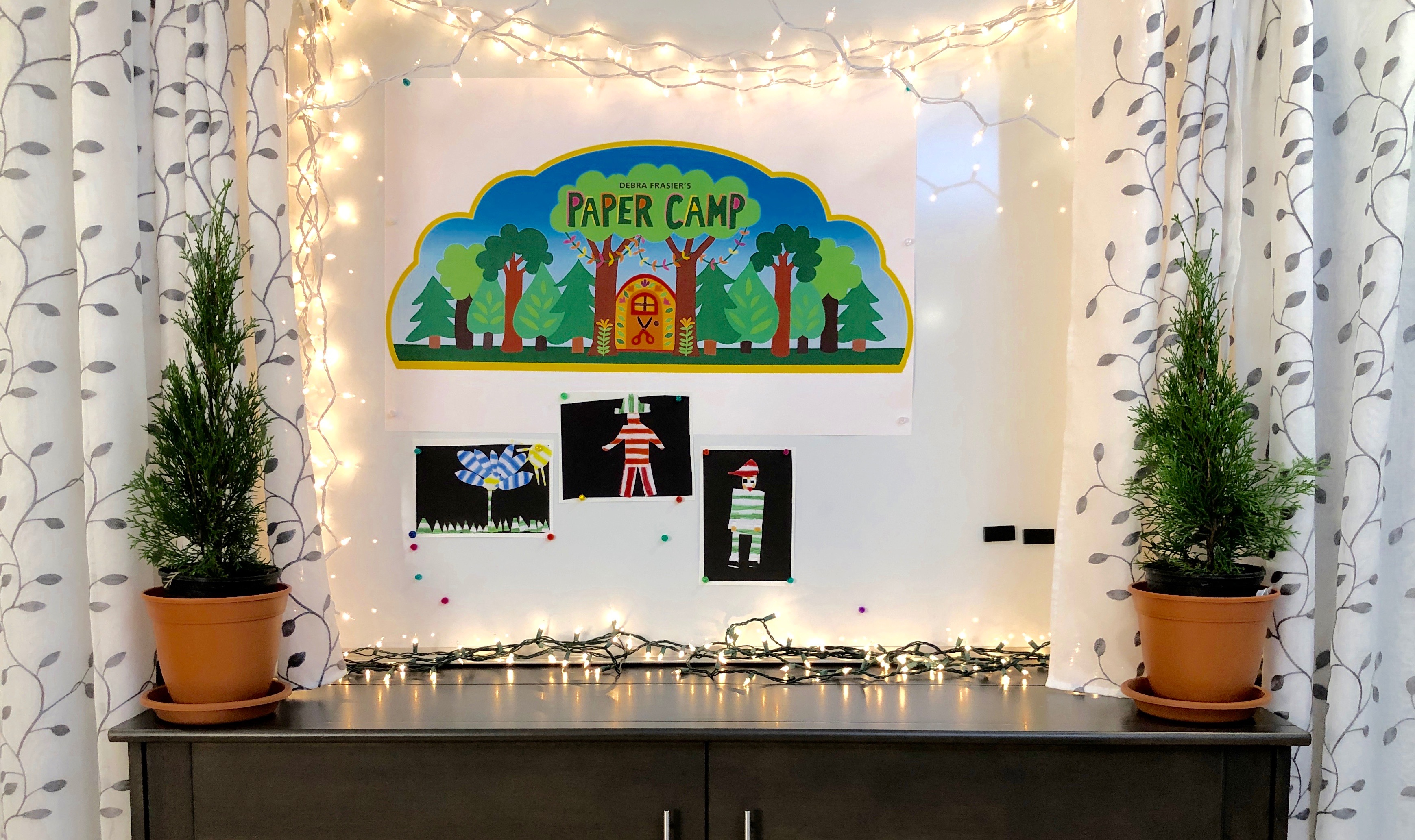 TENTATIVE PRICING & DONATIONS:
Families, we will be open in February. Classes will run from $10.00 to $97.
School license purchases can be arranged in any denomination.
Contact me at debrafrasier.com.
For every class sold, a matching class will be given to a Title 1 teacher in need of an art instruction component to add to their curriculum. If you are a Title 1 teacher or know a teacher who would like to be added to this waitlist, please have them send a message to me at debrafrasier.com, hit contact.
And lastly, thanks to Tree.org. A donation on behalf of each class purchase is made to this organization to plant trees to replace the sources of the paper we are using.